Red & White Chicken Potholder Set
$40
Watermelon Set
(two potholders & one dishcloth)
$30
Many of these potholders can be special ordered in any color. To see available yarn colors, click here
All the potholders & dishcloths are made out of durable 100% cotton yarn.
Only want one? Need an extra?
Individual Potholders available for $20 each and individual dishcloths available for $15 each.
Oven Mitt
$15
This is double-thick in cotton yarn. It can be special ordered in any color to match your decor or the potholder sets above!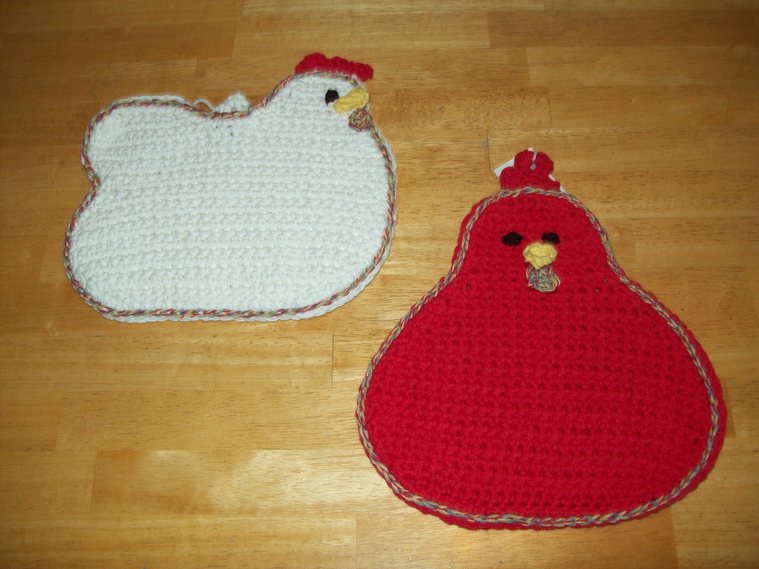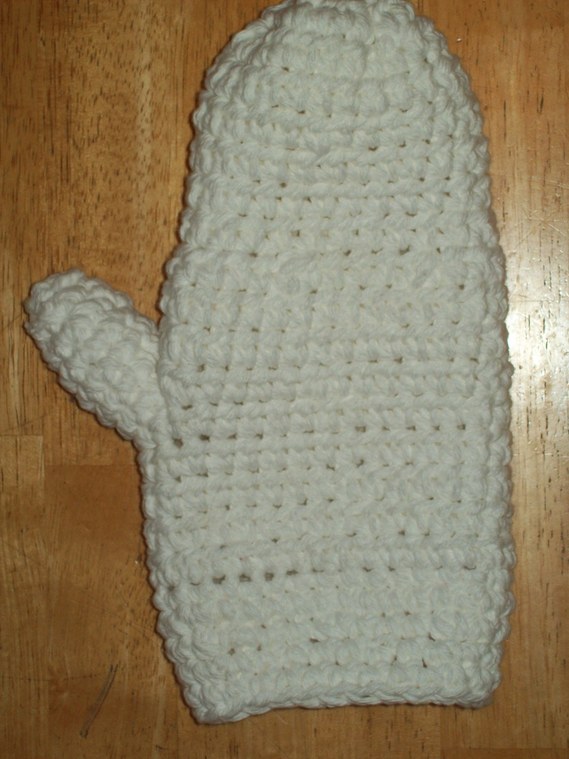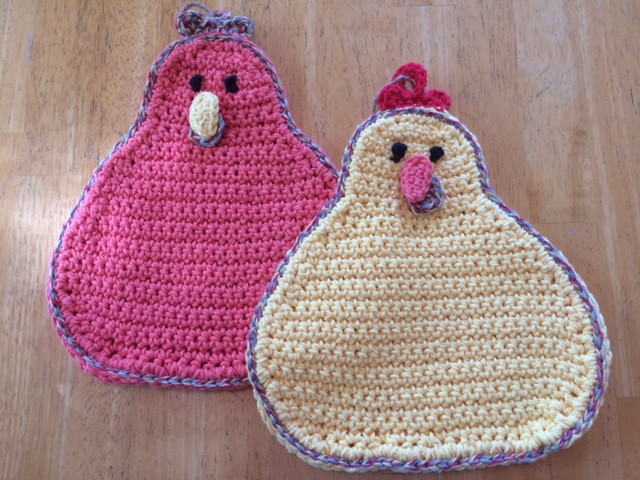 Peach & Yellow Chicken Potholder Set
$40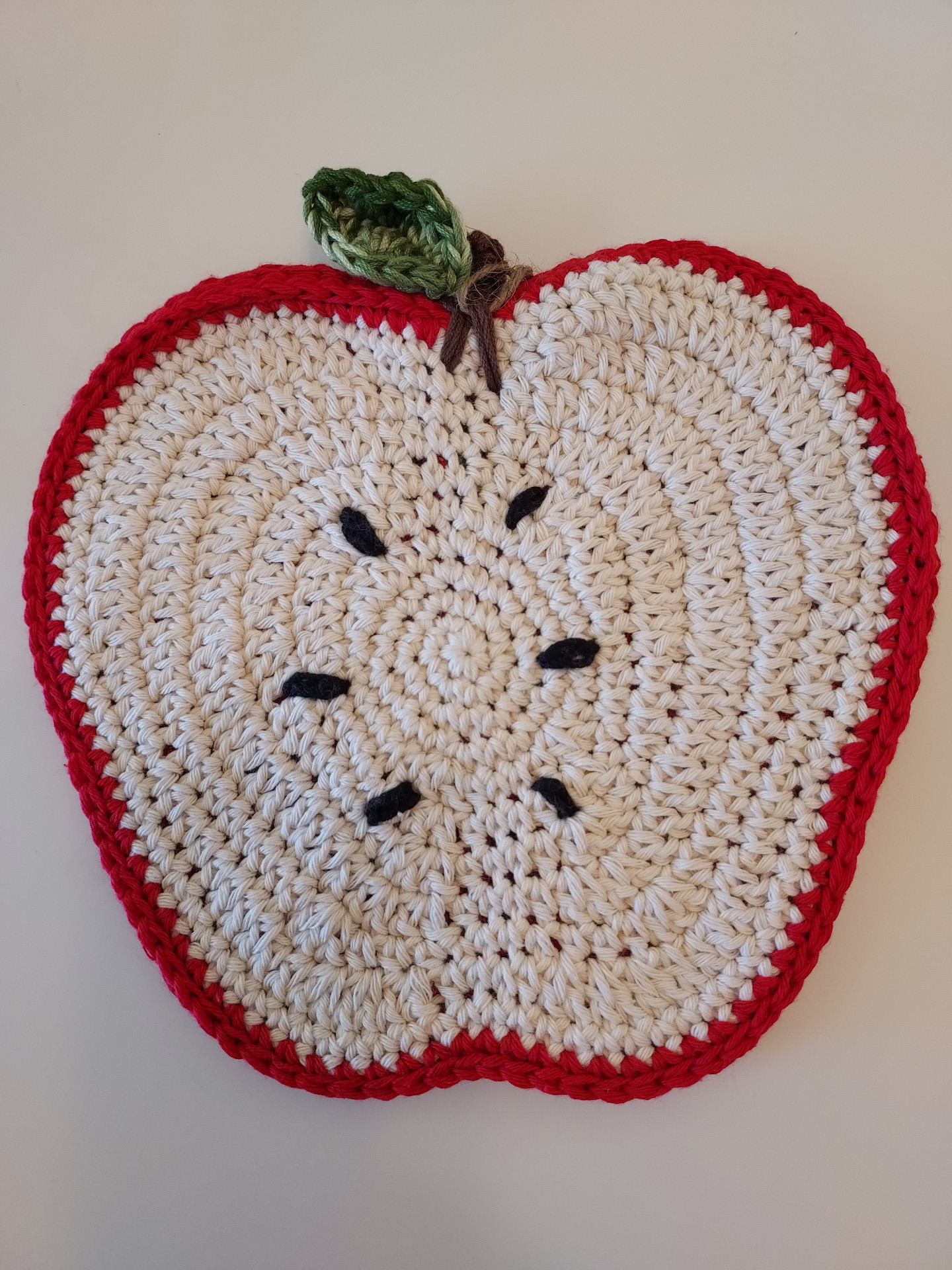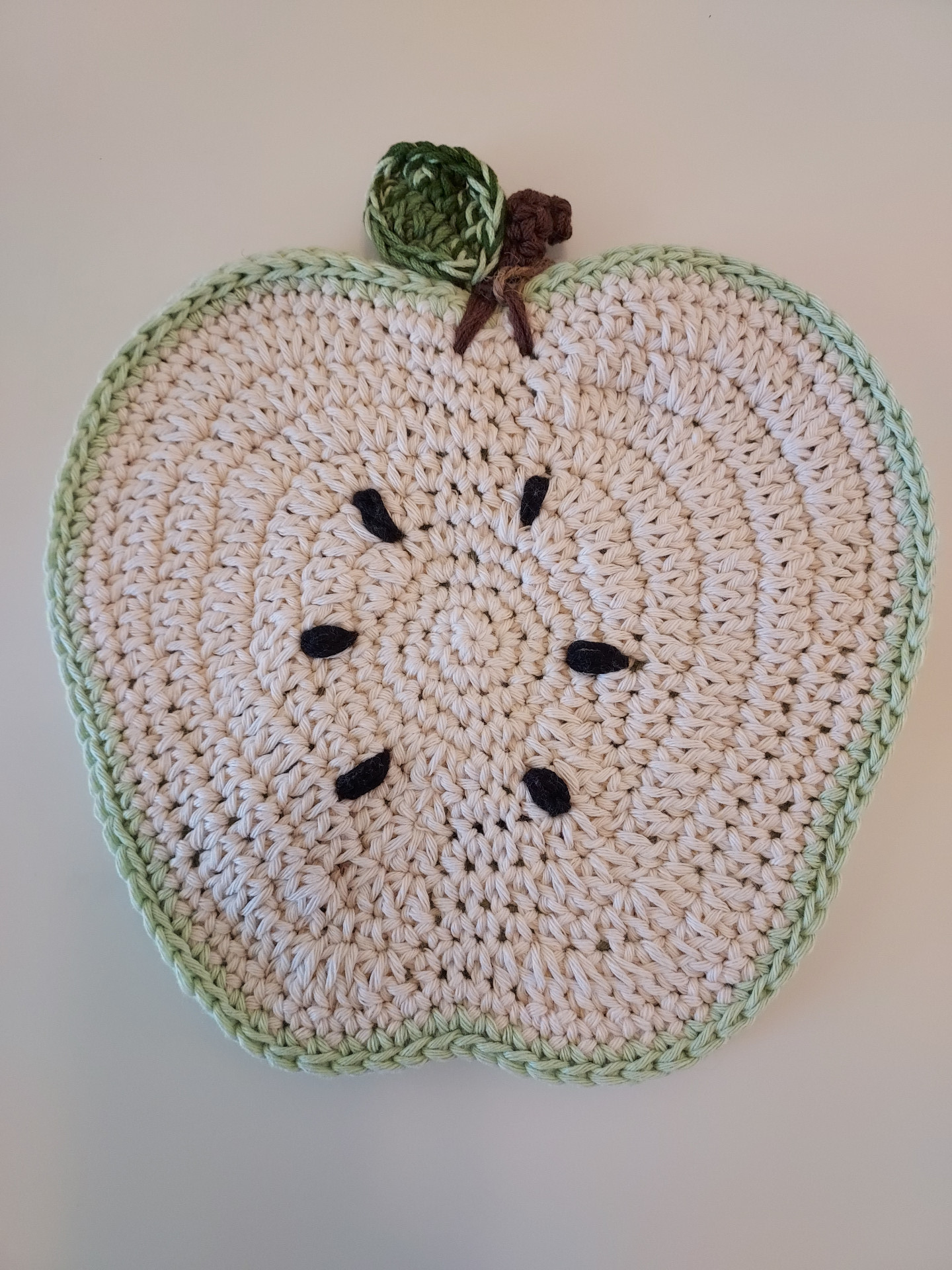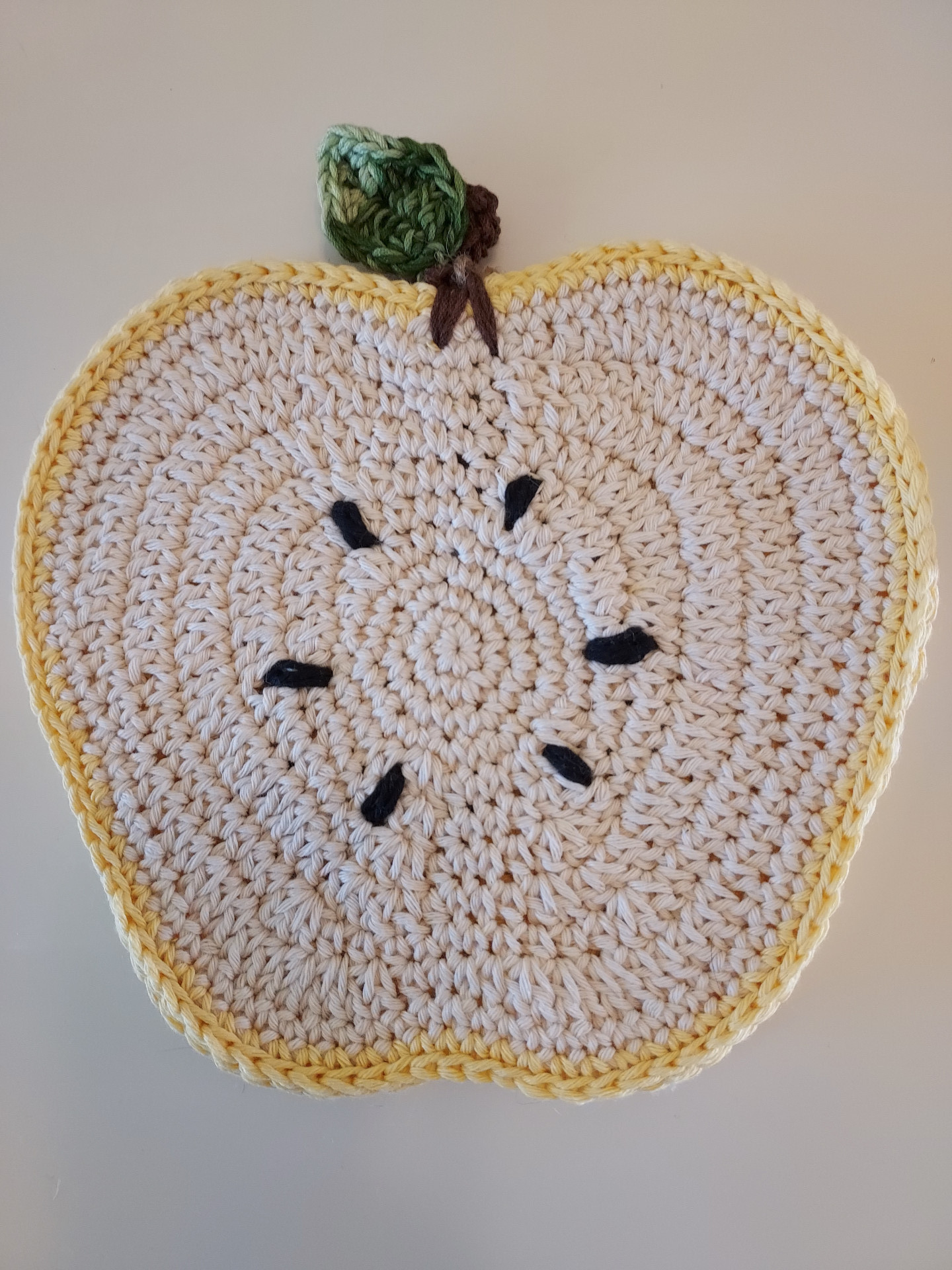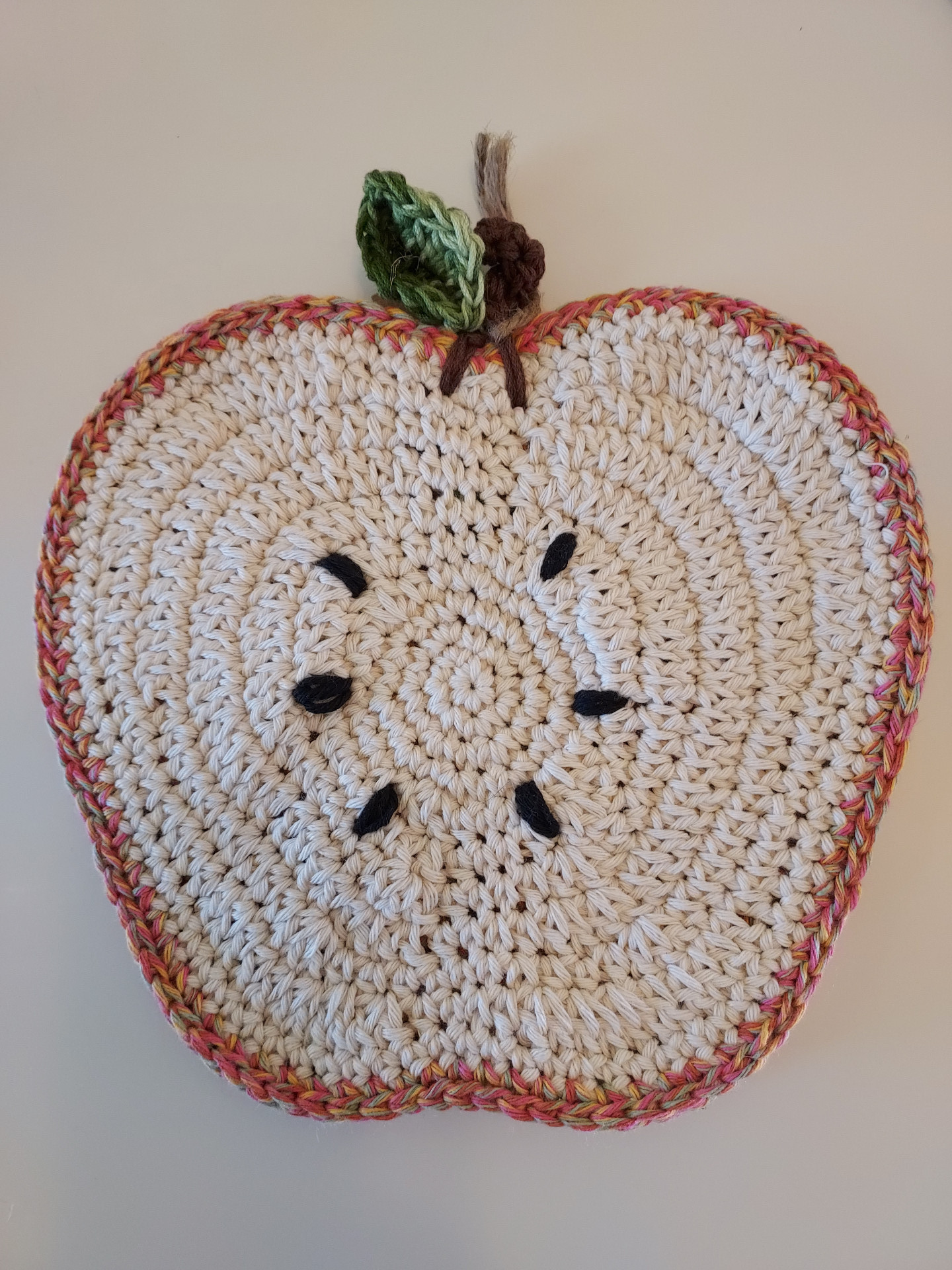 Yellow Apple Potholder

$20
Peach Variegated Apple Potholder

$20